North American Championship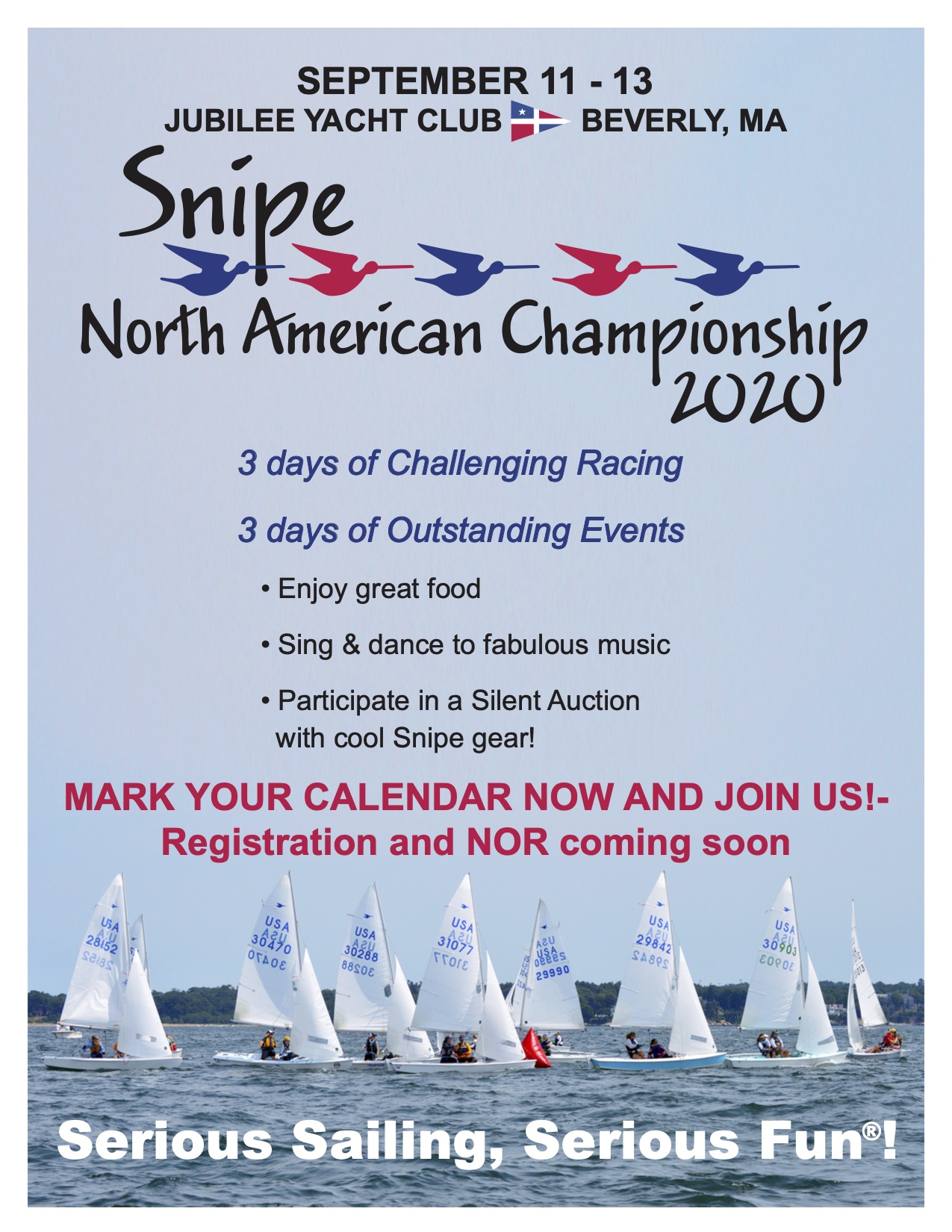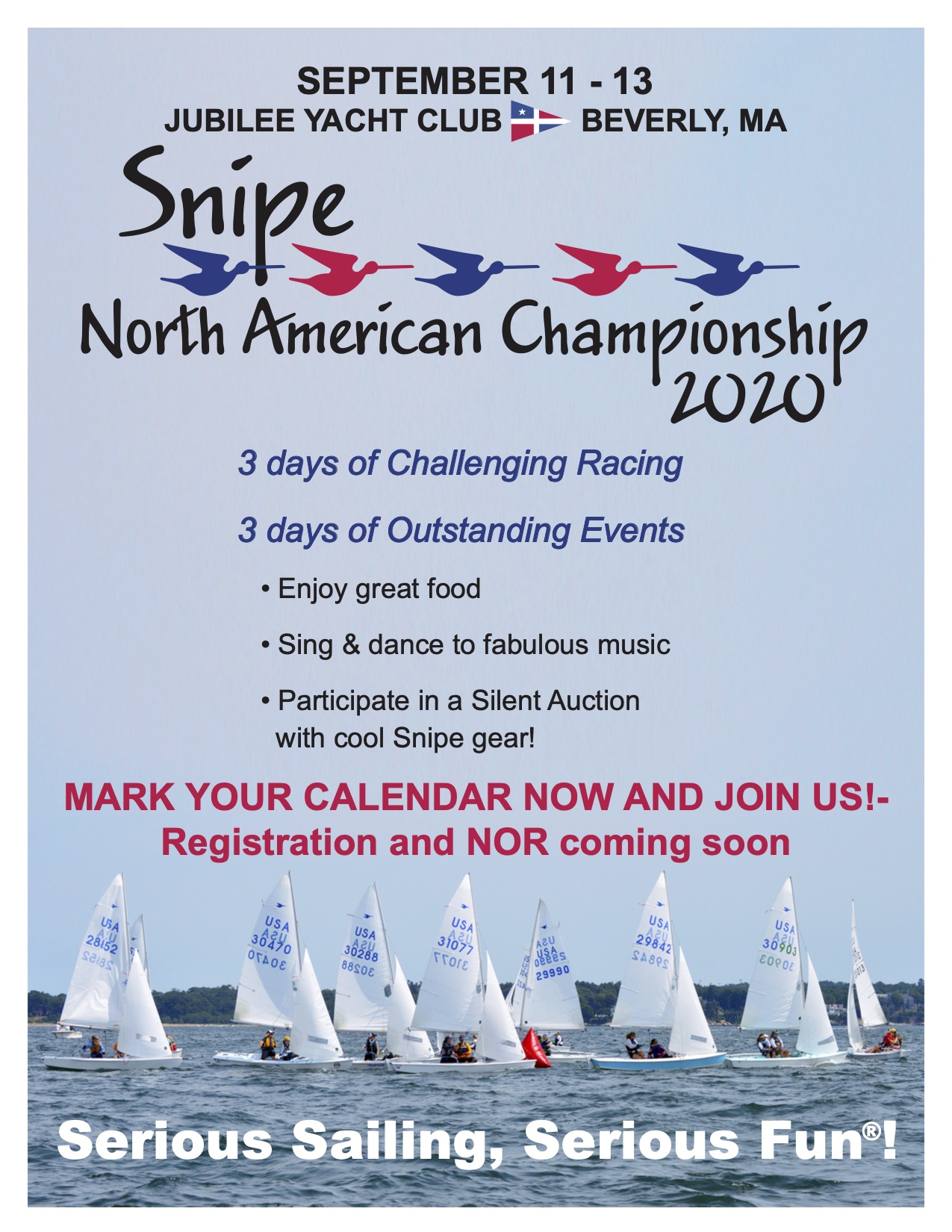 Beverly, MA, USA, September 11-13, 2020
Jubilee Yacht Club
Registration opens!
Early Bird Pricing before 8/11/20
Throw your hat in the ring now…
First 15 boats registered
get a free regatta hat!
Hi Snipe Friends,
As you might already know, Jubilee Yacht Club in Beverly MA has been awarded the 2020 Snipe North American Championship. The regatta will be held September 11 – 13 and we expect 40+ boats with (hopefully) crews from several countries competing since the Western Hemisphere and Orient Championship is being held September 22 – 26 at Cottage Park (15 miles from Jubilee). If you or any sailors you know might be participating in the WHO, our regatta is a good warm-up!
So, MARK YOUR CALENDAR NOW to either visit with us again (remember the 2019 Nationals!) in the Fall of 2020 or to experience for the first-time great sailing in Salem Sound!
Video Quantum US Nationals 2019: