Rule Change Proposal: 23-04 a & b – Towline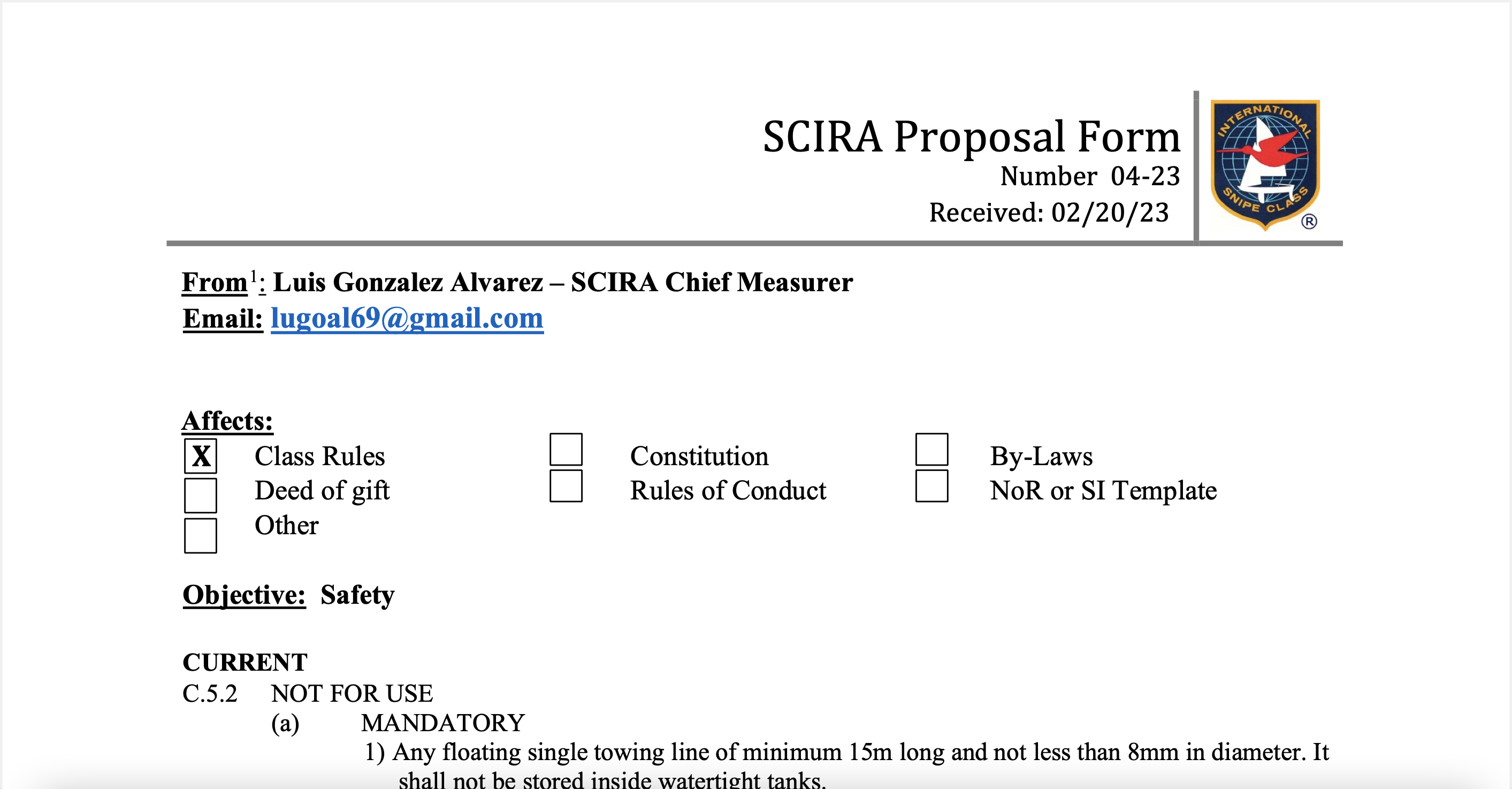 ---
According to the Decision Making Process,
Rules changes can be submitted up to 1st March.
All proposals will be published on the website.
The period from March to June will be used for public discussion and also for the Rules Committee recommendations.
The Board will vote all submission on July.
The approved changes will be sent to World Sailing (August) for final approval (November).
Discussion Forum here on SnipeToday (you can leave comments)