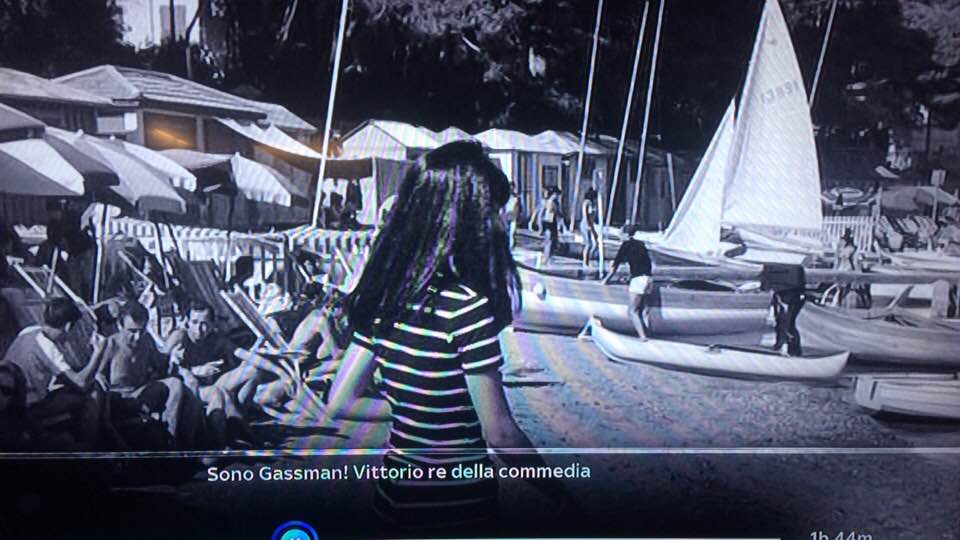 A tribute to Jean Luis Trintignan, who died on June 17, co-star of the movie "Il Sorpasso", 1962 comedy directed by Dino Risi, starring Vittorio Gassman, Jean Luis Trintignan and Catherine Spaak. This beach is in Castiglioncello, Tuscany.
Many Snipes sailing in the background.

https://en.wikipedia.org/wiki/Il_Sorpasso
The Snipe is "Tempo Perso" #13891, built by Marino Gavazzi in Castiglioncello, owner Massimo Ruffilli.