A Snipe Legend by a Snipe Legend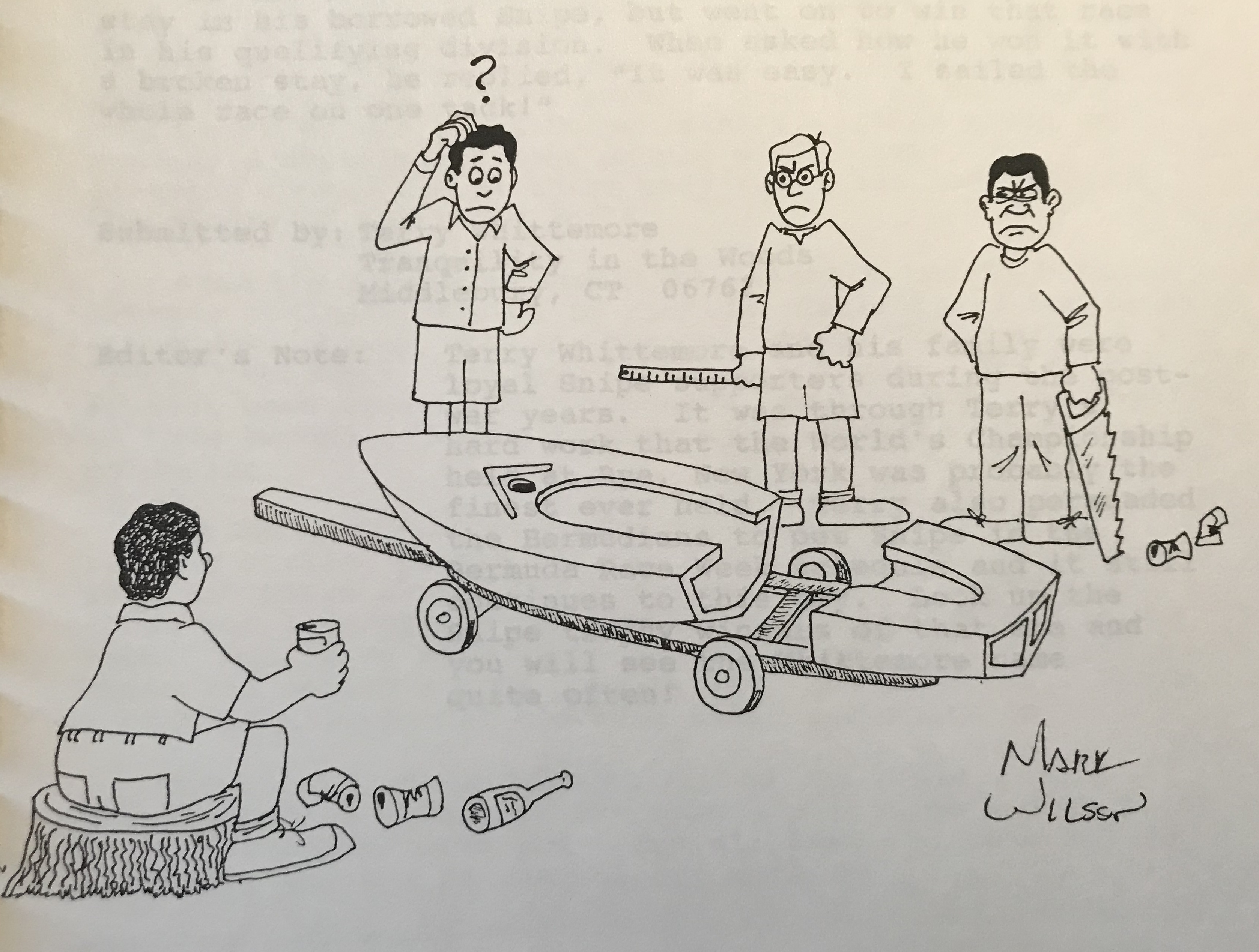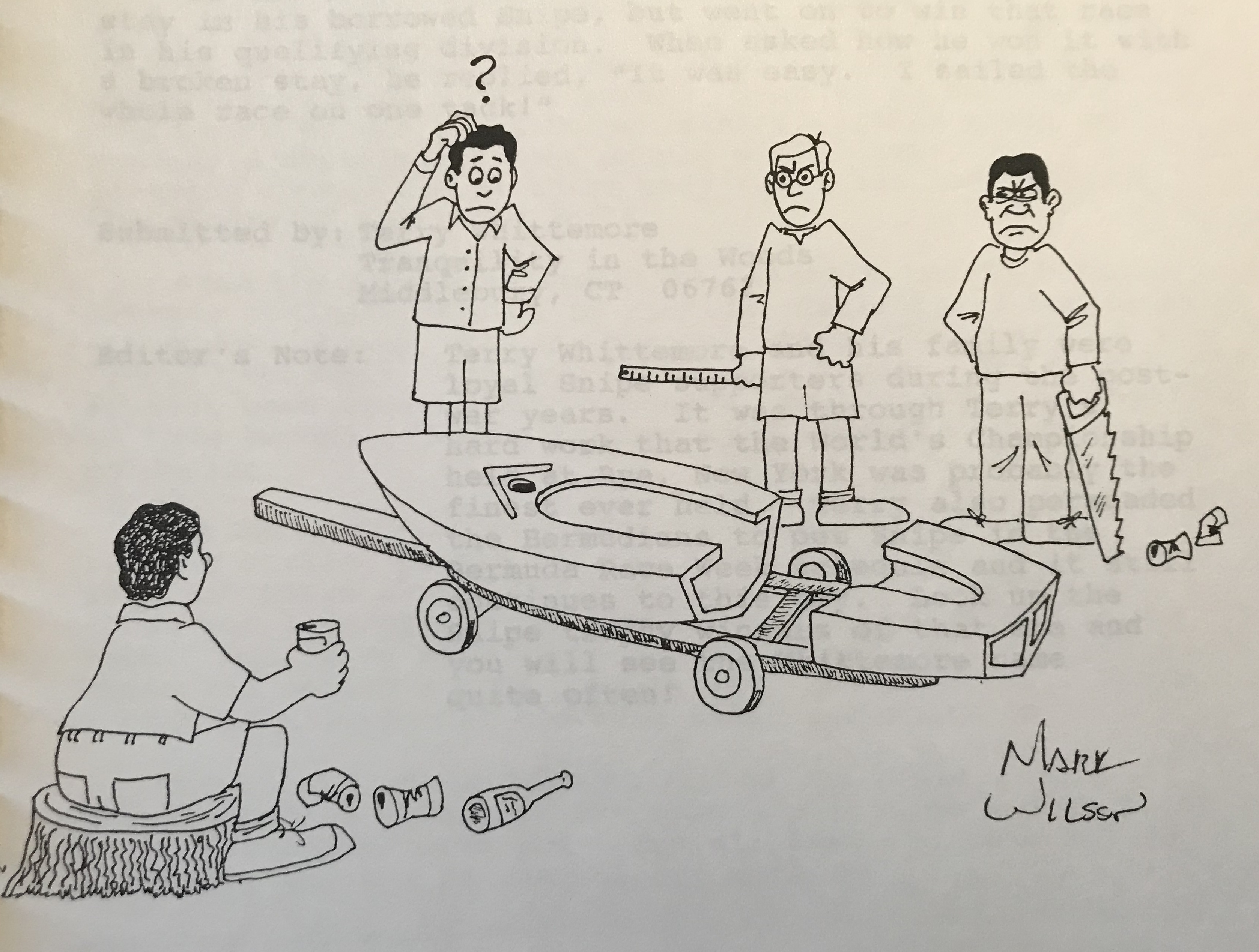 by Fred Schenck
(Originally published on "SnipeTales by a Great Group of Snipe Sailors", edited and censored by Buzz Levinson, 1996)
Back in the late thirties when fiberglass was not even in the dictionary and molded plywood was only in the exploratory stage, all Snipes were built of 3/4″ wooden planks. You could examine this fact by looking at the stern where the bottom planking overlapped the transom. Yes, you could easily see the 3/4″ planks there. Now some planks were mahogany (very beautiful but a mite heavy), and some were even oak (for the Sniper who planned on his boat lasting for 100 years or being used as an ice-breaker in the winter) and some were lightweight spruce, cedar, or redwood (the buzzword for wood perfection was "edgegrain").
Now in California (Southern at that!) there was one Snipe that was incredibly fast. The owner (unnamed for evermore) notched a Saturday afternoon horizon job in a major L.A. Regatta and retired to dream of greater victories on the morrow. However, that evening, a few of the losers were hoisting more than a few at the Clubhouse bar. Naturally the talk centered on the incredible speed of Snipe X and could the builder have lightened his boat in some mischievous manner. No, the planks were definitely 3/4″ at the stern, but … could they have been tapered before reaching the stern? Most Snipes were home built in the 30s, but sailing was a Corinthian sport … Yet that boat was really fast.
After more brews, the good old boys determined to conduct an unofficial measurement and soon the ad hoc committee procured a saw and began measuring. They started amid ship and neatly sawed the boat into two parts, revealing that all the planking was indeed tapered. The measurement committee pulled the craft together and neatly placed the cover back in place. The next morning when the skipper of Snipe X uncovered his boat, he said not a word, but put the cover back on his boat, tied it down and departed, never to be seen again the Snipe ranks.
For verification of the above tale, please contact Freddie Schenck, California Snipe sailor and story teller nonpareil. Freddie won the Snipe Nationals oil Lake Peoria in his famous Chautauqua in 1955 and started crewing and sailing Snipes in the late 30s. His name is legendary in Snipe Annals.