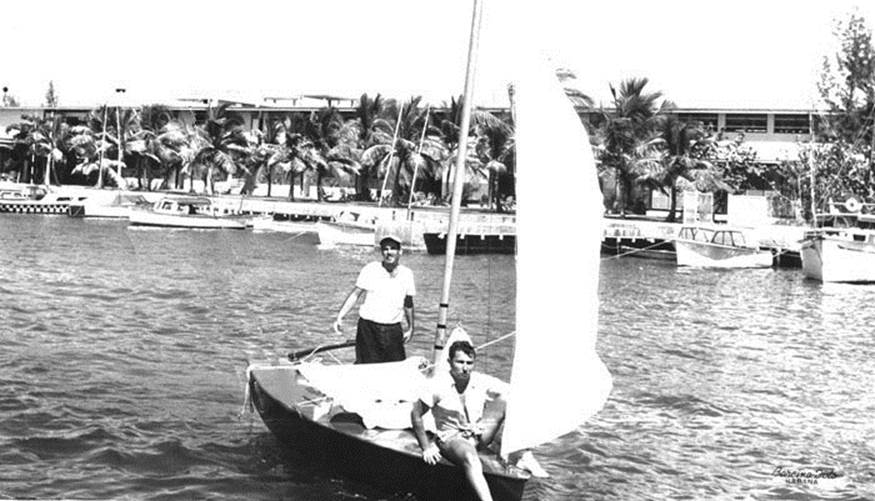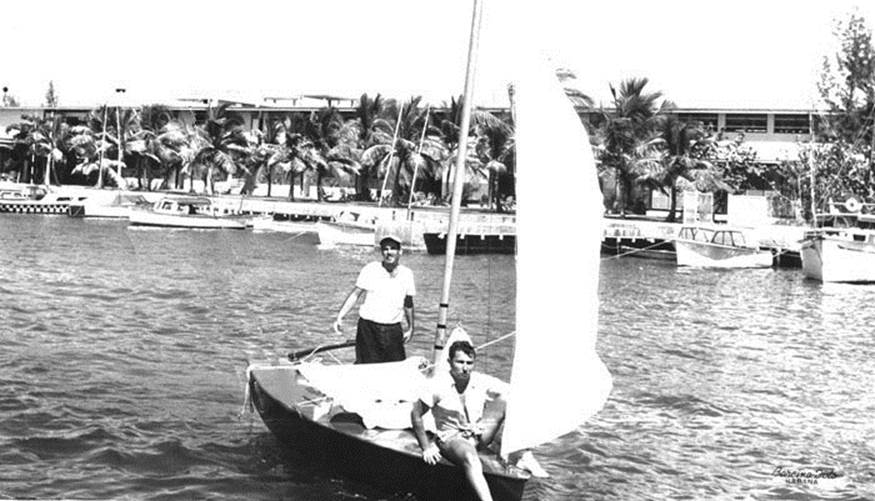 by Gonzalo "Old Man" Diaz
(Originally published on "SnipeTales by a Great Group of Snipe Sailors", edited and censored by Buzz Levinson, 1996)
Back in 1943 (I was thirteen), I fell in love with the Snipes as they came into our little basin at the Miramar Yacht Club in Havana. They looked so pretty!! For two years, I begged my father to buy me a Snipe. The message got so loud that there were several members of our Club also after my Dad. Finally, in 1945, right after World War II, my father bought me Snipe #3686 built right at our Club in the late thirties by a family of excellent boat carpenters.
My main sales point to my father was that he would be my crew. He did. The first races that we participated during the Fall of 1945, my father hung on to the mast and that did not bother me at all, since it was light air. However, during a Regatta in the City of Matanzas (60 miles east of Havana), the sea breeze picked up to 20 knots and my father continued to hang on to the mast.
At the time, the hiking straps for the Snipes had not been invented yet. We use to straddle the rubrail, but there was no way that my father would abandon the safety of the mast and we had a small argument that ended up on his permanent resignation as my crew.
With this, I learned that my father could swim in shallow waters, but if he was ever pushed or he accidentally fell into deep water, he would drown. He would not be able to swim out of that situation, Th had already happened to him before and he was very scared of thins happening again. So he quit Snipe crewing right after Matanzas heavy weather experience.
My first Snipe racing season in 1946, I learned one lesson: I was picking up crews at shore at the last minute with the feeling that the crew did not make a difference, that the skipper was it all! So I was finishing in the tail end off the fleet most of the time.
One Sunday, I could not find a crew and had to ask another Snipe skipper to crew for me. To my surprise, he agreed and crewed for me in that day race. Result: we won the race and so I learned how important it was to have a good crew and what enormous difference that would make.